You may notice that tomorrow's home game against the Nicholls State Colonels, as well as Saturday's against the Hampton Pirates, is labeled as part of the Continental Tire
Las Vegas Classic
(not to be confused with the Continental Tire Las Vegas Invitational... *woof*). While that's true, you won't need to hop on a plane to watch the Buffs. Nope they're still at the CEC, and only head to Las Vegas
next week
for the serious part of the tournament.
Hey, look! It's that thing that starts in not-Las Vegas!
"But how? Why? What?" you may be asking. Well, the LVC is something that the NCAA dogmatically calls a "Qualifying Regular-Season Multiple-Team Event," or QRSMTE. Us laymen know these events more colloquially as non-conference tournaments, but the nomenclature is largely irrelevant. The crux of the matter is, by competing in a QRSMTE, the Buffs get to take advantage of an intended scheduling loophole in NCAA bylaw 17.3.5.1. Normally, a team can only play a maximum of 29 games in a regular season. This loophole artificially cuts that number to 27, but then allows participation in a QRSMTE. With these events, and their cap of four games played over no more than 14 days, teams can expand that overall total to 31. he best part? There's no geographic or bracket continuity requirement; hence the Buffs first hosting, then traveling, with the games in Boulder not counting towards the truncated bracket in Las Vegas. Really, all you have to do is get a group of teams to play each other, call it the same thing, and *boom* you got yourself a 'classic.' That the Buffs get to go to Sin City at all is a bonus -- just two years ago they 'hosted' all of the portions of the 'Global Sports Main Event,' which... yeah. I guess they can't all be the Maui Invitational.
So, everyone on the same page now? No? Well, whatever. The long and short of it is that CU gets two home games against doughy-soft competition before heading out to Vegas to play two, and they all collude to allow the Buffs to play a few extra games, while collecting the associated home ticket revenues. Yay, money!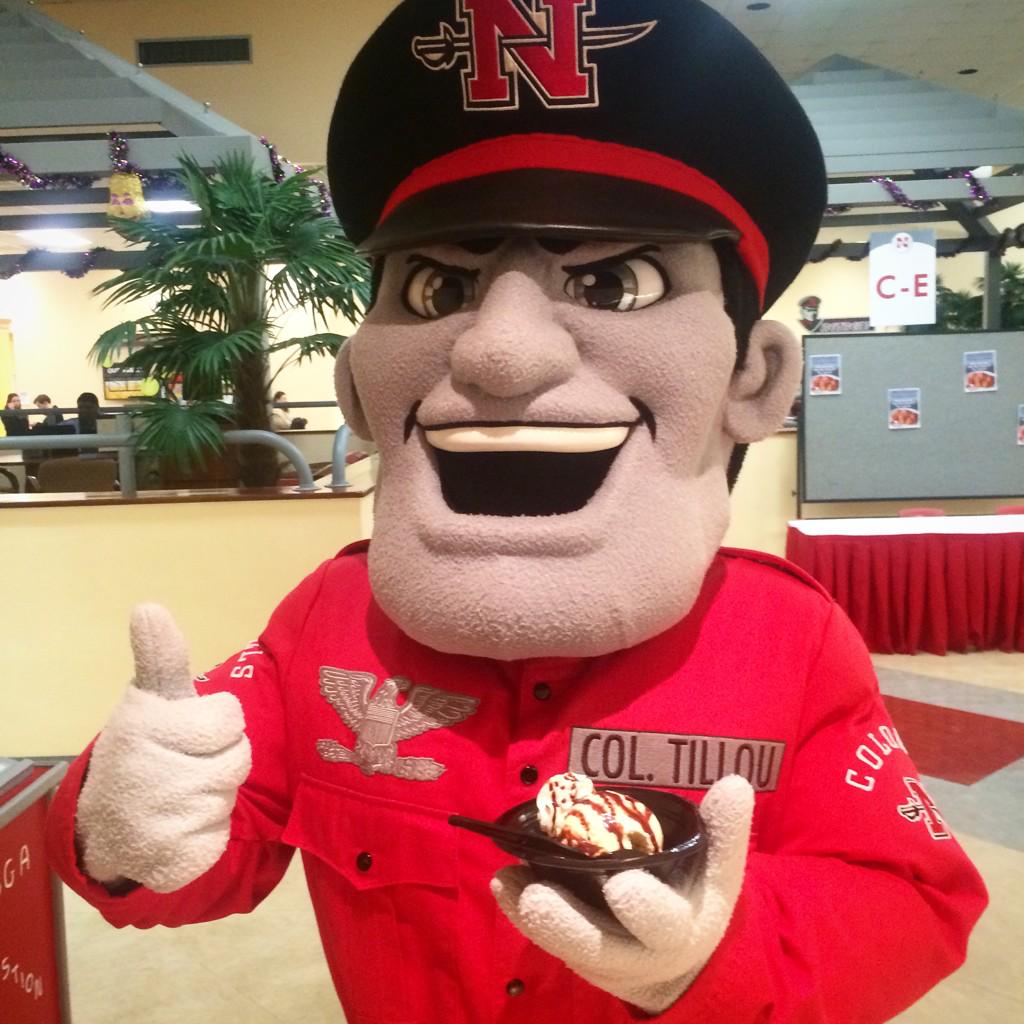 He's baaaaaack...
The problem is, those extra two games, starting with tomorrow's visit from Nicholls State, are frickin' duds. Take the Colonels, for example. Simply: these guys stink. There's no way to spin it, there's no way to hide from it; head coach J.P. Piper's squad is just a bad college basketball team. The figures speak for themselves. Nicholls has yet to beat a D-1 team this year; over their six in-division losses (including
yesterday's 44-point humbling by LVC co-combatant SMU
), they've been losing by an average of 30.5 points per; almighty Kenpom has them as a bottom-40 club on both offense and defense; the Colonels are not in the national top-150 of any major statistical category.
Worse, for Colorado's post-season purposes, these guys are a RPI drag. Currently just inside the RPI 300-plus, by the time conference play rolls around (the Southland is, routinely, one of the five worst-RPI leagues), they're destined to settle into the national cellar. If the Buffs cannot find a way to meet up with SMU next week in Nevada, cancelling out the negative effects of this RPI-anchor, then there's really no value to the game against Nicholls whatsoever. Might as well have the Ft Lewis Skyhawks back in, who, come to think of it, could probably beat NSU...
The Colonels are used to getting pushed around, like they were in Dallas this week. From: the Houston Chronicle.
Practically, however, this stands as yet another opportunity to see the budding Buffs in action against... somebody. *frantically looks at their stat sheet* How about
Ja'Dante' Frye
, the Colonels leading scorer? The 6-4 junior wing from Nicholls' hometown of Thibodaux, LA gets to the line well, rarely turns it over, and pours in about 18 points per. The Buffs are going to have to figure out how to stop him, that could be entertaining. And they got a senior point guard, too, in
T.J. Carpenter
. I'm sure he can do... things (although shooting is apparently not one of them; 38% eFG on 32% of his team's shots). What about inside? They got a 7-0, 300 behemoth in
Kyle Caudil
, a one time Boston College reserve. He combines with the Ben Mills-sized 7-0, 200 lbs Australian import
Liam Thomas
to give the Colonels a lot of height in the paint. The Buffs could struggle with that, or something. LOTS OF QUESTIONS! WHO KNOWS HOW CU WILL COPE!
Aw, who am I kidding? I cannot even imagine a scenario where Colorado struggles for more than a few minutes here or there. The Buffs should roll, handily, to another high-flying victory. Think 25+ range, Larry Bird All-Stars in early, with me asleep by the second media timeout in the second half. Anything less, and the narrative will, assuredly be, finals week distractions. Or, simply, pure boredom. Either way, a win is a win, and CU should have no trouble claiming one tomorrow.
--
Tip-off from the Coors Events Center is set for 7pm Friday night. Those not willing to brave the weather and the traffic can follow the action on Pac-12 Mountain or 850 KOA.
GO BUFFS! PROVE ME RIGHT, AND BEAT THE COLONELS!