Alright Wisconsin. I don't like you, and you don't like me, but, for this one time, we're in this together. You beat Nebraska, and we're good.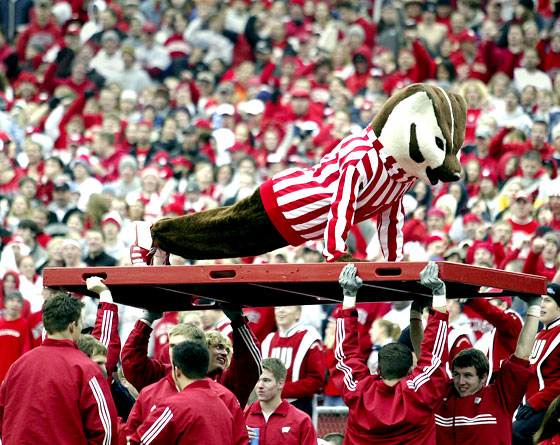 That stupid Pop Tart of a mascot better do a lot of pushups Saturday.
I can't stand to live in a world where Husker fans are happy, so I need you, Wisconsin, to crush their spirits in NU's first ever Big 10 game. You've got the whole of Buff Nation on your side. I just want to tell you good luck, we're all counting on you.
Oh, and Fuck the Huskers. Old habits die hard.