Yesterday, the Pac-12 released their
seasonal awards
(Congrats to Josh Scott for getting named to the All-Conference First and Defensive Teams!). Never satisfied with the musing of coaches and professional pundits, however, I'm going to delve into who I believe should have been honored by the conference this year.
After the jump, find my choices for the All-Pac-12 1st and 2nd teams, along with my Player, Coach, Defender, and Newcomer of the Year.
Please remember that the Rumblin' Awards are a strictly black tie affair.
All Pac-12 First Team
-
(presented in alphabetical order)
- Ryan Anderson - F - Arizona - 15.8 ppg, 10.2 rpg, 26.6 DR%, 12.8 OR%, 118.5 Ortg
Ryan Anderson was one of two players in the conference to average a double-double, and the only one to do it while playing in consequential contests. Sneaky-brilliant in the paint, he has more moves than should be legal when the ball goes in the air. In addition, refs love giving him the 50-50 call inside, making him an infuriating opponent. While Arizona had a, for them, disappointing season, it wasn't because of this transfer.
- Andrew Andrews - G - Washington - 21.2 ppg, 5.8 rpg, 4.7 apg, 8.2 FD/40, 69%, 40.5 3FG%
The league scoring champ, Andrews finished his career off by being a bulldozer lead guard, capable of putting his team on his back for entire stretches. Really the only returner of note on that roster, he played the 'Old Kobe' role for his pack of young pups. As compared to the real Old Kobe, however, Andrew can actually still play while serving as team leader (*cough*). The best part of his game is his ability to get to the line, killing off games late. How someone averages over eight foul calls per 40 minutes is beyond me.
- Chris Boucher - F - Oregon - 12.0 ppg, 7.5 rpg, 3.2 bpg, 12.6 Blk%, 65.7 2FG%
A two-way threat, Boucher was the catalyst that took the Ducks from really good to really great. He's an outstanding defender and a very good off-ball offensive threat, and transformed Oregon when he was on the court. No player across the league had as big of an impact on his team's fortunes than Chris, equating to a 11.7 BPM +/- average. His quick fouls in Boulder are the only reason Colorado won that game.
- Dillon Brooks - G/F - Oregon - 16.7 ppg, 5.6 rpg, 82.3 FT%, 32.8 mpg

As good as Boucher was this year, however, Brooks was the lead Duck. A point forward capable of dictating the offense, Dillon is the crunch-time performer for Oregon. He was the one holding the ball in those late, winning-time possessions, and he was the one who had the impact moments that turned potential losses into wins. Just a nasty competitor with a driving will to win.
- Jaylen Brown - G - Cal - 15.3 ppg, 4.5 drpg, 31% Pos, 7.0 FD/40

Brown, one of two Cal freshmen to make this list, was the heralded super-recruit that grabbed headlines over the summer. He only lived up to those lofty expectations during the season. Rarely do you see the freshman capable of driving the bus for 31% usage on a Tournament-bound team, but here was Brown dictating the flow for the Bears throughout the season. When the great Ty Wallace went down with his injury, Brown was the juice that got Cal through three rough weeks.
- Gary Payton II - G - Oregon St - 15.9 ppg, 7.6 rpg, 5.3 apg, 2.4 spg, 4.1 Stl%
Where would Oregon State have been this year without GP2? He was their point guard, best offensive piece, best defensive piece, and veteran soul. If a team can have their heartbeat distilled into a single person, that was Payton this year for OSU. The Beavers are about to go to their first NCAA Tournament in two and a half decades, and it's almost solely because of this man.


- Jakob Poeltl - C - Utah - 17.5 ppg, 9.1 rpg, 66.0 FG%, 127.1 Ortg, 21.9 DR%

Poeltl came alive down the stretch, dominating the action as Utah rocketed up the conference standings. As true a center as you can find, he was everything for the forward-centric Utes, who leveraged his advantages down low on both offense and defense. He's going to be taken in the lottery this summer, and with damn good reason.
- Ivan Rabb - F - Cal - 12.2 ppg, 8.4 rpg, 63.4 TS%, 120 Ortg

Rabb, the second half of Cal's dynamic frosh duo, was scary good at getting offensive rebounds, and showing off advanced post moves. Probably the closest of anyone on this list to dropping to the two-line, Ivan stays with the '1s' mostly because of his impressive effort against Arizona in McKale. He almost single-handedly won that game for the Bears, and opened my eyes. Not entirely sure if he's going pro after just the one year, but everyone else in the league is sure hoping he will.
- Josh Scott - F - Colorado - 16.5 ppg, 8.7 rpg, 1.7 bpg, 121.5 Ortg, 20.1 DR%
He missed two games in the heart of the schedule, and was beaten up by Poeltl in SLC, but Josh is clearly deserving of 1st team honors. As good offensively as he is defensively, Scott was the key focus of every big CU win this season, and the main reason Colorado will be Dancing this month. What's more, just one year after one of the more toxic cultural environments I've ever seen this program go through in the post-Patton years, the Buffs turned into a cohesive, even-keeled unit based on his example. Just an exemplary performance, through and through.
- Gabe York - G - Arizona - 15.0 ppg, 32.9 mpg, 42.9 3FG%, 111.9 Ortg

Last, but not least, the lead Wildcat, Gabe York, gets a nod. As deadly and clutch in late-game situations as you can imagine, York was the passionate force behind another strong Arizona resume. If there's anyone in the Pac-12 I'd want taking a key three pointer with the game on the line, it's this kid. Oh, and don't forget the strong peripherals. On a team without a true point guard, York stirred the drink, and he deserves a spot on anyone's All-Conference list.

--
All Pac-12 Second Team
-
(presented in alphabetical order)
- Bryce Alford - G - UCLA - 16.3 ppg, 5.3 apg, 82.6 FT%, 36.3 mpg
#DaddyBall was 6th in the Pac-12 in scoring, 2nd in A:T ratio, and 5th in 3-pointers made. Was lethal late in the game with his jumper.
- Rosco Allen - F - Stanford - 15.7 ppg, 6.3 rpg, 34.0 mpg
Rosco came out of nowhere to become a serious offensive threat for the Cardinal. Finished top-10 in the conference in scoring. Really, the only reason Stanford didn't finish with ASU in the standings.

- Josh Hawkinson - F - WSU - 15.6 ppg, 11.0 rpg, 54.9 FG%, 31.2 DR%
Hawkinson is a fantastic player, a walking double-double, but his team lost 17 conference games in the vacuum of Pullman. Has he considered a transfer so someone will actually see him play?
- Julian Jacobs - G - USC - 11.6 ppg, 4.8 rpg, 5.4 apg, 1.3 spg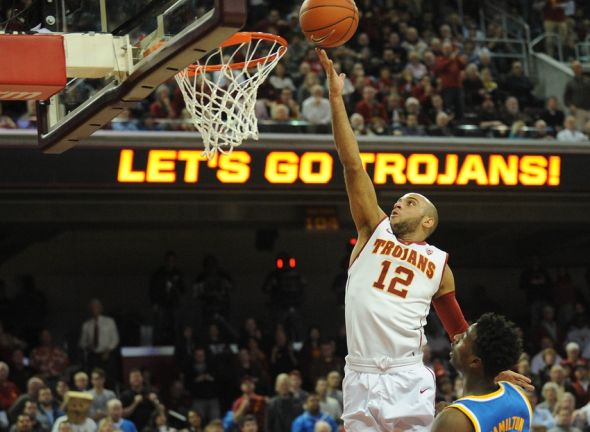 I chose Jacobs over McLaughlin from the Trojans because I perceive him as the more dynamic threat. Either could've been slotted here. Jacobs can be a highlight reel, and stuffs the stat sheet.
- Dejounte Murray - G - Washington - 15.3 ppg, 5.8 rpg, 4.3 apg, 1.8 spg, 33.2 mpg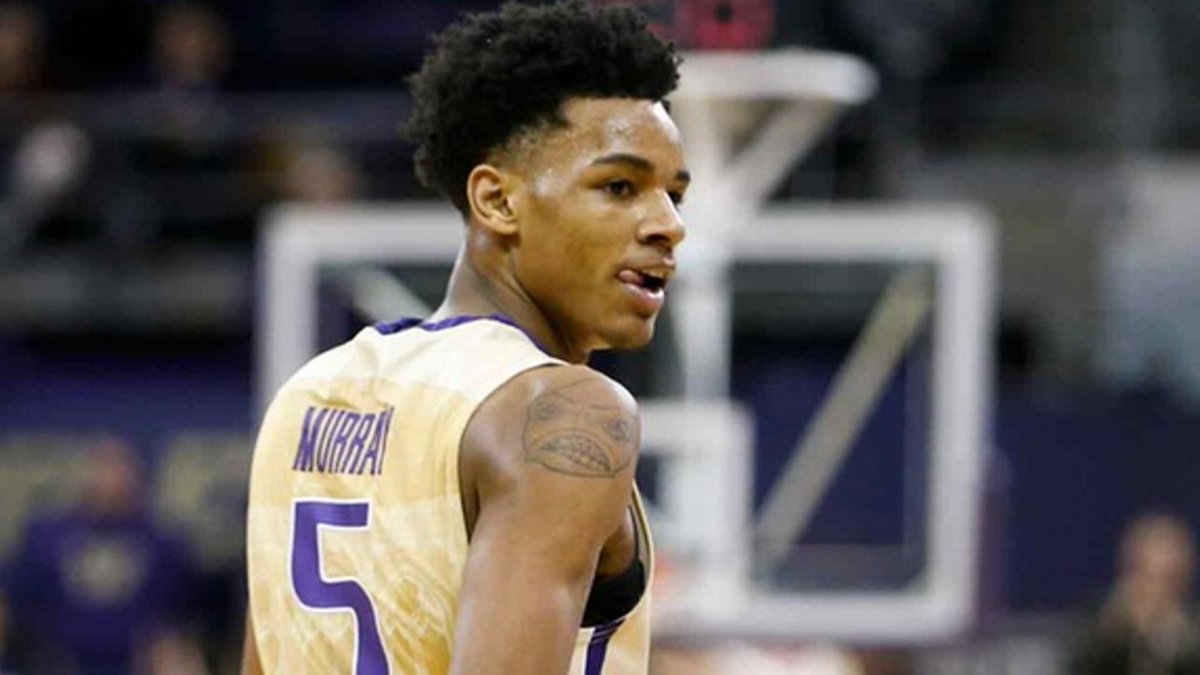 On a team of almost nothing but freshmen, Murray was the best. He will appear on conference awards lists for as long as he wants to play Pac-12 basketball.

--

Individual Awards

Player of the Year - Jakob Poeltl
Runner-up - Dillon Brooks

Even a week ago, I was ready to go with Brooks. The Ducks' point forward is so incredibly versatile, and his team relies on him so much to initiate action, that I felt obligated to crown the best player on the league's best team. Poeltl, though... he fucking killed it down the stretch. As the Utes started to roll, they were doing so almost entirely on his efforts. Night after night he was putting up big efforts in games the Utes needed to win, averaging 19/9 over the final 14 contests. Simply, Utah doesn't finish in 2nd without him; probably more like 6th. He was the embodiment of the dominating center, and clearly the league's MVP.


Coach of the Year - Larry Krystkowiak
Runner-up - Tad Boyle

Utah impressed the hell out of me this year. They started out slow, but came roaring back to close the campaign on a high note, winning 12 of their last 14 games. They did all that without a dyed-in-the-wool point guard, making do with an amalgamation of Brandon Taylor, Lorenzo Bonham, and others. They only lost one game at home (to the eventual conference champs), and defied expectations throughout. I snubbed the other Coach K last year, but there's no denying this winter that Larry Krystkowiak was the best coach in the Pac-12.

I gave Tad the runner-up because he did the most with the least, in terms of roster. Headed into the season, there were a lot of questions, and I was preparing myself for the hope of an NIT run. Instead, the Buffs are going Dancing; 'nuff said. Altman gets nothing because: Altman.


Defensive Player of the Year - Chris Boucher
Runner-up - Gary Payton II

GP2 is the easy choice here, almost the default choice. The thing is, I think Boucher was clearly more impactful this season. Boucher often reminded me of Andre Roberson in the way he affected shot selection even when he was nowhere near the ball. He could close gaps in an instant, and, with that massive wingspan, end up outright blocking a shot when starting from 10-15 feet away. Wings and outside shooters had to keep tabs on him at all times, and his mere presence on the court made opponents think twice about driving the lane. Payton is obviously a fantastic player, and a devastating defender; OSU would be down with Washington State without him. But Boucher made the bigger defensive impact this year, so he gets my nod.


Newcomer of the Year - Jaylen Brown
Runner-up - Dejounte Murray

I could've (probably should've) tabbed Arizona's Ryan Anderson for one of these two spots, playing in his only season as a transfer from Boston College. However, he wasn't clearly better than either of these freshmen, and I'd much rather give nods to a true newbie to the college game. In the end, I'm going with Brown in a race that was really close because of how Cal leaned on him while Ty Wallace was sidelined. He averaged 19 points per game over those three weeks, and really stepped up to become a scoring leader on a team in desperate need of some swagger. Jaylen should be one-and-done, so I hope you got a look while he was here.

Dejounte Murray was just as nasty, and another obvious future-NBA talent. If he was surrounded on that roster by as much veteran talent as Brown was, Washington would've been in the hunt for the league title. As it is, they defied preseason expectations, and Murray deserves special recognition.


Congrats to the winners! Your trophies are in the mail, I promise.