So. Many. Points. The #4 UCLA Bruins came to Boulder Thursday evening and proceed to play to expectation, filing the bucket up from the opening tip. Three pointers, quality cuts, break-aways, mid-range jumpers, free throws; you name it, they put it on display. It was a clinic of offensive execution
par excellence
. (Their true shooting percentage was over 75%, for the love of Tad!) Colorado would gamely try and keep pace with the country's best offense, but this was never the kind of game CU would be able to stay in for long. Into the second half, the Bruins stayed in sixth through the main straight, while the Buffs missed a gear change and fell behind for good. By the finish line, there was no doubt --
UCLA 104 - CU 89
.
White and the Buffaloes couldn't keep pace with the high-scoring Bruins. From: the Post
So often we fans get caught up in what 'our' team does in any particular game, that we disregard the actions of the opponent. If the team we follow loses, it's because of something
they
did wrong. If the followed team wins, well, of course,
they
were just better. I fall into this trap all the time, but it's part of the job description of being a fan (short for 'fanatic,' after all): a myopic focus on one side of the equation. After a game like this, however, you'd be foolish not to have your eyes flit over to the other bench. The Bruins put on a display that flies past any credible critique of the Buffs. This was their evening, and they owned it. Sometimes, the other team is just better, and it's the honest fan who can admit it.
In fact, I though CU played pretty well, even defensively. I know that sounds stupid, considering UCLA poured in 1.37 points per possession, and shot a vulgar 19-31 from three point range, but their shooters just refused to miss. Open shots, contested shots, it didn't mater; what they were putting up was going in the tin, no ifs ands or buts. Not much the Buffs could really do to stop it. That was certainly the case with Bryce Alford, who got 37 points on 9-14 shooting from deep. He was on true 'NBA Jam'-style fire Thursday night, and his points, particularly in the second half, bored into Colorado like an invasive beetle attacking local foliage. There was just no answer that could be effected. While Alford would finish a few percentage points below the shooting display from Brady Heslip in the 2012 NCAA Tournament (the Baylor guard got his nine makes from deep on 12 shots), it was just as impressive.
CU did all they could to stop Bryce, he was just too good. From: USA Today.
For the Buffs, the big story was Coach Boyle finally pulling the trigger, and shifting minutes from a slumping Josh Fortune (just three minutes played) to freshman like Deleon Brown (who earned the start) and Bryce Peters. It's a move that's over due, and one that I would like to see stick, if at least for a few games. The frosh guards played well, too, with Brown actively chasing shooters around the perimeter, and Peters chipping in 11 points on 3-4 shooting. In a season quickly jumping off the rails, a little look to the future can't hurt, especially if the kids are ready to step up and perform like they did against UCLA.
Beyond the minute distribution, I also liked the way the team took the ball at the Bruins, getting 38 free throw attempts. Further, they shot the ball about as well as I've seen all year, especially in the first half. Overall, Colorado did their best in trying to keep pace with the red-hot shooters in blue, putting up 1.17 points per possession. It was their best output since opening night against Sacramento State; it just wasn't good enough.
With that defeat in the rear view, attention now turns to USC. The Buffs need to find a way to stop this four-game slide before heading back out on the road. I think they have a good shot to do it Sunday night, they just need to execute. With that in mind, let's get this preview started.
--
Hype Music for the evening: "Signed, Sealed, Delivered I'm Yours" by Stevie Wonder
I've been in a Stevie mood this week. The Motown giant is one of the most iconic and influential US musicians from the 70s and 80s. This track, from 1970, was self-produced, and a #1 R&B hit. I actually had the privilege of seeing the man himself play this live in 2008, a highlight in my life. Enjoy!
--
Tip-off from the CEC is set for 6:30 on Sunday. There's snow in the forecast, so give yourself enough time to get to the stadium for the start. Televised coverage can be found on ESPNU, with the radio call on 850 KOA.
Click below for the preview...
When last we met -
It was all going so well. The Colorado Buffaloes were playing good, if not great, basketball on the road against the USC Trojans last February, seemingly on track for a big win that would've propelled them into the top-four of the Pac-12 Conference. With nine minutes to play in the ballgame, a Wesley Gordon jumper had staked the Buffs to a 60-45 lead, a margin, surely, even Colorado could protect down the stretch. Unfortunately, the basketball gods turned a sour eye towards the faithful of BuffNation, and the Trojans started to mount a comeback. By the U8 timeout, the lead was down to 10; by the U4 it had shrunken to three. When a Jordan McLaughlin sank an open corner three with 2:55 left, it gave the Trojans the lead, and the Buffs were left to slump into a Tad Boyle timeout. Eventually CU would settle into a
79-72
loss, leaving me with just one reaction: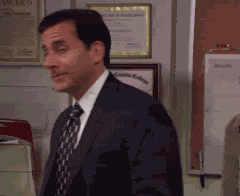 From a season of missed opportunities, this was the cornerstone of facepalm. It was the moment you knew Colorado had a serious problem holding leads in 2015-16, and not just a passing concern. It's incredible looking back, and considering the circumstance. According to KenPom, once Colorado took that 15-point lead, they had a 94% chance of winning the game. It took a concentrated effort of turnovers, missed front-ends, poor defense, and impotent guard play to spike that lead. If it didn't break my heart, I'd have been impressed by totality of suck on display down the stretch. After this, was the eventual collapse in the Dance to UConn really that much of a surprise?
The shocking second half slump aside, there were some positives to take from this game. Principally, it marked the healthy return of Josh Scott. Coming off the bench, Jelly put up a solid 17/3 in 23 minutes, showing off a number of deft and power moves around the rim that proved he was recovered from his ankle injury. Accompanying his performance, Wes Gordon stayed hot, putting up 13/7 and really powering the surge that built that fleeting lead. The problem was that their efforts in the paint were counteracted by some simply awful guard play. Dom Collier had one of his ugliest games in a CU uniform, turning the ball over six times and committing four fouls against just one rebound, with no points or assists to show for his 18 minutes. His fellow backcourt mates weren't all that much better, with George King matching Dom's turnover numbers (Colorado had 20 total) and Josh Fortune needing 11 shots to get to 10 points.
That turned in a hurry. From: KenPom
That's the rub of this result. While the Buffs had built that big lead, mostly due to an abnormally massive rebounding advantage (37-21 for the game), they weren't exactly blowing the doors off the gym. Turnovers remained a problem, scoring was inefficient (outside of the two post players), and I was preparing to write a wrap-up that stated that CU had pulled a rabbit out of their hats. That illusion went wrong, however, and the Buffs were booted from
the Alliance of Magicians
, unceremoniously. In many ways, they got exactly what they deserved. College basketball is all about guard play, and Colorado had an especially putrid run of it in this one. On the USC end, McLaughlin and Julian Jacobs combined for 42 points, and served as a pair of spark plugs for their teammates. It was that duo that walked away with the win, and with good reason.
The Trojans in 2016-17 -
Coming from the expert precision and shooting touch of UCLA, playing these Trojans might seem like taking on an AAU side. That's the danger, though. While a decided step down from their travel partner, who can be considered a contender for both a conference title and the Final Four, USC is still a really good team.
Hell, at one point this season, they were 14-0 and ranked solidly in the top-25 -- and not as a result of a Utah-style soft schedule, either. They recorded wins over good teams like
SMU
,
Texas A&M
,
BYU
,
Montana
, and
Wyoming
in non-conference play, and seemed poised for great things against the up-and-down Pac-12. The flip of the calendar has been far from kind to them, however. After a conference-play opening
win over Oregon State
, the Trojans were
blown out of the water
by the Ducks in Eugene. That defeat started a slide covering three of their last four, including a
loss
Thursday night to Utah in Salt Lake City. If
that game
is any indication, USC has completely lost their way. The Utes held them to 37% from the field, and all but one Trojan under double-figure scoring. After that, you can bet that USC will hit Boulder
looking for redemption
and a halt to their downturn.
USC got themselves out to a roaring start this year. From: CBS Local.
Much of the reason behind that recent slide is a pervasive shooting slump by those in red and yellow. USC is hitting just under 40% of all attempts in conference play, and just 35% in their three in-league road games. That's not normal for what had been a very-score happy team playing in a score-happy system. Even with those ugly numbers factored in, though, they're still an offense on the edge of top-50 status, in terms of efficiency, and one that is capable of putting up 90+ on you if you're not careful. The Trojans are fueled by penetration, getting to the rim, and drawing contact. They get over 21% of their points from their free throw line, and are top-50 nationally in overall percentage of shots at the rim. Whereas the Bruins were a challenge on the perimeter, with USC it's all about eliminating layups and other activity near the basket. You have to cut off their attacks at the interior of the defense, and keep them off the break. As they've proved in recent weeks, if you can turn the Trojans into jump shooters, they will struggle.
Defensively, the statistical picture isn't all that much different than that of UCLA. It's a top-third unit, nationally, but not anything I would consider 'elite.' Still, a number of good peripherals, particularly in how they limit free throws and challenge you with shot blockers in the paint. USC boasts both a block rate and free throw attempt to field goal attempt ratio in the national top-20. That tells me their defenders down low are legit, and that you have to work for what shots you get inside. The result, of course, is that most teams try to keep the ball on the perimeter, where the Trojans allow over 33% of scoring to come from. If Colorado can carry their shooting touch from Thursday night over, it should be enough to generate a winning-level of points against this crew.
... as of late, though, they've been struggling. From: The State
One last note: transition. The Trojans like to get out on it, and really thrive at not letting the opponent do the same. While their offensive numbers on the break aren't as good as they have been in years past, defensively, they're much better at forcing you out of the run and into long possessions where you're made to work against their shot blockers. The Buffs don't get out on the run nearly as much as they used to in the first half of this decade, but this evening would be a nice time to try and buck that trend.
Star Players -
USC was hit hard by the attrition monster over the offseason. A promising 2015-16 roster that looked to feature nothing but returners was gutted when juniors Julian Jacobs and Nikola Jovanovic decided to turn pro a year early (both went undrafted, and are currently playing in the D-League). The issue of their departure was only compounded when moody shooting specialist Katin Reinhardt decided to
transfer
to the third school of his college career, Marquette, back in April. Suddenly, what had projected to be a sleeper Elite Eight-type of roster loaded with seniors was knocked back several pegs. What was left in LA was dealt a further blow last month when elite swing forward
Bennie Boatwright
came up with a
left knee injury
. He was supposed to only be out six weeks, but seems to be set on a
much longer rehabilitation
, and does not project to play in Boulder.
Youngsters like Aaron and Melton have been filling the gaps for USC. From: SBNation
So, that leaves USC down four players that should be contributing heavily right now. Next man up, as they say, which means a lot of run for emerging youngsters
Shaqquan Aaron
and
De'Anthony Melton
. Aaron, a redshirt sophomore, has great size (6-7) for a slashing guard, making him a difficult matchup for some teams. He's getting about nine points per game, and should start against the Buffs. Probably more interesting, however, is the case of the true freshman Melton. The 6-4, 190 lbs Hollywood product is a all-around producer in the making. While not the primary ball-handler now, he can be if needed, and De'Anthony excels at getting to the rim (50% of his shots), drawing contact, and otherwise creating. He also has solid defensive numbers (top-75 steal rate and a respectable block rate), making him an all-conference threat for the future.
McLaughlin is an expert creator. From: InsideSoCal
Still, the meat of the production comes from a familiar source: outstanding point guard
Jordan McLaughlin
. One of the best points in the country, McLaughlin is that seductive combination of speed, decisiveness, and skill. Ever since his freshman year, you could tell he was a special player in the making, and now the junior is pushing for All-Pac-12 consideration. He's averaging 14/3/5 this season, and is the generating force behind much of what the Trojans look to do with the ball. He can create both on and off, is a pretty good shooter, and knows how to draw contact when needed. Simply, one of the best in the league, and the kind of piece a good roster is built upon.
Metu has a nice future ahead of him. From: Scout
It's especially nice to get to see McLaughlin work with an explosive post player like sophomore
Chimezie Metu
. The 6-11 sophomore is continuing his development, and becoming a consistent threat for USC in the paint. Metu is averaging 14/8 so far, and is a towering figure down low. He's already recorded 33 blocks this season, at a rate approaching 6%. Not an elite rim-protector, yet, he still compliments the talent around him well, and is a large part of the reason the Torjans send back so many shots as a team. That he also gets to the line a fair amount (leads the team in attempts), and shoots 74% when he gets there, is only a bonus.
Rounding out the probable starting five is junior wing
Elijah Stewart
. He's a striking three-point threat from behind the arc who likes to play off the disruption caused by McLaughlin and Melton. He's hitting 39% of his attempts from deep this winter, and is a nice complimentary piece, averaging 13/5 for the Trojans.
Coaching -
I'm surprised that head coach
Andy Enfield
couldn't keep his core of talent together for what could've been a special season in 2016-17. His style, what was once called 'Dunk City' at Florida Gulf Coast, is fun and exciting to play, leads to a lot of highlights, and translates to the professional ranks. It's a vision of success and entertainment that he should've been able to sell to the likes of Jacobs and Jovanovic, and one I'm surprised they would be eager to turn down. (Why Reinhardt left is much more about what's going on between the ears of Katin Reinhard, which is to say... *ahem*)
Andy has had to wade into battle short a number of key pieces. From: USCTrojans.com
That's the reality of the position, nowadays. Players leave for greener pastures, even when it doesn't seem to make much sense on the surface. That Enfield had the Trojans right back to winning says a lot about what he's building in University Park. I didn't think much of what he was bringing to the table when USC signed him away from FGCU in 2013, but he has proved me wrong. The program is headed in an upward trajectory, the teams he has produced have improved each and every year, and a Tournament appearance in year three is exactly what the donors expected when they welcomed him to campus. The Trojans have always been seen as a sleeping giant in the Pac-12, based on their location and access to pools of talent. With Enfield at the helm, maybe they're finally starting to rouse from that slumber.
Prediction -
My record this year: 3-1. Against the spread: 2-2. Optimistic/pessimistic: CU -1 pt/gm)
Lines as of Saturday @ 8pm - CU -2, O/U 149.560.5
I think the Buffs have a good opportunity
to take this one. USC is not an elite rebounding team, you can turn them into a jump-shooting bunch with a little defensive focus, and you can really hurt them on the scoreboard if you don't let their shot blockers get involved. These are all things CU can work with. More to the point, while the losses have continued to pile up for Colorado, I've liked what I've seen from the team more and more as the nights have past by. In my eyes, they're primed for a breakthrough. To that end, I think they come in with a good plan, execute, and earn a solid win on home hardwood against the Trojans.
CU 76 - USC 71
GO BUFFS! PROVE ME RIGHT, AND BEAT THE TROJANS!