Jon Embree's first class as CU head coach is in the books, and I think he did an incredible job considering the program's current national profile and the fact that he only had a month and a half to find and recruit kids. He
flipped 8 kids
from previous commitments, and may get another tomorrow if Mullen's Leilon Willingham chooses CU over UCF and Michigan. It was an incredible job that saw the coaching staff grab 3 top kids from Hawaii (a state I would love CU to get a locked-in pipeline flowing from), and steal 3 kids from future inter-divisional rival Washington. If Embree and crew can get this sort of class (much better on signing-day paper than Hawk's first class) from essentially 13 days of recruiting, I wonder what he can do with a full year.
Coach Embree did a great job pulling together a class on short notice.
Some of the players I'm expecting big things from who signed with the Buffs today are QB Stevie Joe Dorman, RB Rashard Hall, RB Malcom Creer (love his highlight reel), DE Stephan Nembot, and OL Paulay Asiata.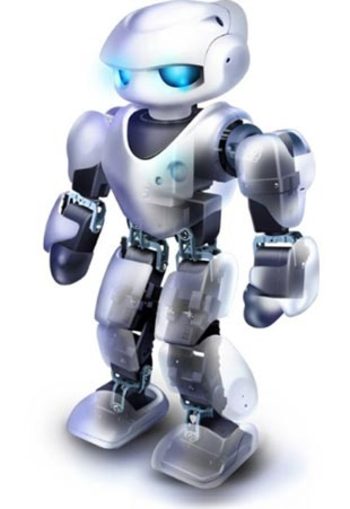 File photo of Stephan Nembot. May not actually be picture of Stephan Nembot.
One story I really want to highlight is that of Stevie Dorman. Dorman is a QB prospect from Texas who set his region's all-time passing record while playing at Somerset High. Most every scout that has seen him raves about his size, delivery, smarts and upside.
Scout.com's
writeup of him even talked of him looking a potential NFL QB who could "start for quite a few teams as a freshman if needed." What's more is he's the nephew of former CU standout QB Koy Detmer (he of the heisman winning Detmer's). He got the build, the stats, and the pedigree; only thing is that CU was the
only FBS school to offer him a scholarship
.
I think Stevie Dorman may be a steal.
How, why? A kid who gets rave reviews by scouts, and doesn't have a size issue, can't get more schools to offer him? Some people have postulated that his grandfather's/coach's policy of not releasing tapes to recruiting services hurt his offer list, but many schools are always looking for a sleeper. You're telling me no one wants a good QB with pedigree from Texas just because his coach and grandfather wouldn't release tapes to rivals and scout?
Maybe it's because there is so much talent in Texas that he slipped through the cracks? That's crap; he put up big numbers and recruiters are desperate. How bout everyone abandoning the traditional "pro-style" offense for the spread? Well,
this guy
would like to argue that the spread is dying. It's a damn mystery how this kid ends up with only one offer.
Stevie may never pan out, and maybe all of those schools who had him second on their "must get" list will be proven right, but I've read a lot of rave reviews of him and on film he seems legit. CU may have gotten a steal and finally found a front-line QB without having to really even put up a fight.