I'm talking to you, the skeptic who hasn't yet bought into Buffs Basketball: seriously, why haven't you bought season tickets yet?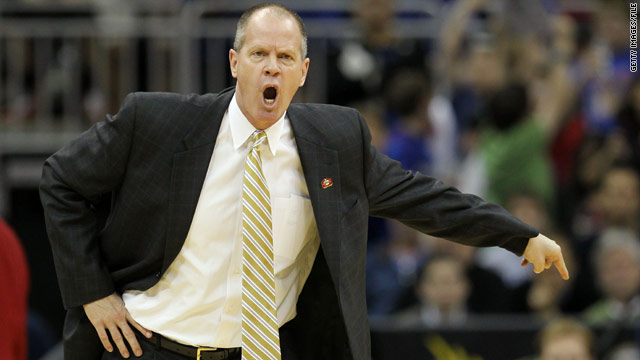 Coach Boyle would like a word with you...
The general admission package is only $60, which averages out to $3.75 per game for 16 home games. That's all it takes to buy into to the Tad Boyle Basketball Renaissance. It's less than $4 to get into the building on Nov 28th to see CU take on Georgia. The cost of a gallon of milk to see the Buffs battle Arizona on Jan 21st. Mere pocket change to witness the NIT rematch with Cal on Feb 26th. You really can't afford to pass this deal up.
Hell, even if you can only make it to a few nights, it's still worth it. Shit, just put on a gold shirt and stand in the student section, no one will notice and you'll get a great view of the action.
Help the CEC stay rockin' this season!
Yes, opening night is Friday, but it's not too late. You can still get in. Click over
here
and do your duty to your University. I guarantee that the $60 spent on basketball will grant you access to more victories than what you spent on football tickets has.
If you don't chip in your $3.75, who will?