The news dropped yesterday: reserve guard Jeremy Adams is
transferring out
of the program.
The 4th-year junior, who originally
transferred into
Colorado basketball, was already going to graduate this year. Despite playing for three different schools over his career, the Mississippi native had stayed on the four-year plan, and was investigating his post-degree options. Unfortunately, CU
doesn't offer
the graduate program he's looking for (
industrial organizational psychology)
, so he will make use of the NCAA graduate transfer exemption, with an eye towards playing immediately.
The third departure is: Jeremy Adams. From: the BDC
It's the perfect story of a player leveraging his talents to put himself ahead. Jeremy never let health concerns or unfamiliar surroundings deter himself from his ultimate goal.
Said Boyle
, "[...] he made the decision to use basketball to maximize his educational opportunities." Damn straight.
The move marks the third departure from the program this spring - all graduates (one senior, two juniors in terms of eligibility) - which means that the Buffs officially have enough open scholarships for the 2013 freshman class.
Jeremy's time at CU was never easy. Health issues plagued him from the start; in fact he would miss the first five games of his Colorado career with a concussion, setting an unfortunate tone.
Jeremy had to play through some serious pain.
Knee issues
? Check. Foot Pain? Check.
Hand surgery
? Check.
Concussion
? Check. Oh, and he discovered he has
diabetes
, to boot. And through it all he battled, day-in-day-out, to earn minutes with one of the best squads in the region. Some guys play through pain, this guy lived it each and every day.
Those health issues stunted what most insiders tell me was a superior level of athleticism. Anecdotally, I would hear stories of how he was capable of dominating practices when healthy. On the court, you could only see occasional flashes. Those flashes were particularly evident the last few games of this year, where, after starting
acupuncture treatments
, Adams was able to play without near-constant pain.
"That was probably the best I've felt in a long time. The pain was a lot more bearable. There was still pain. Early in the season I'd be walking and my legs would just give out. I'd tell my dad sometimes, 'Hey, I want to stop right now. I pushed through and luckily I got a little healthy towards the end and helped the team out."(-link)
Adams would average 6/2 over the final seven games leading up to the NCAA Tournament
to finally give the Buffs some scoring punch off the bench.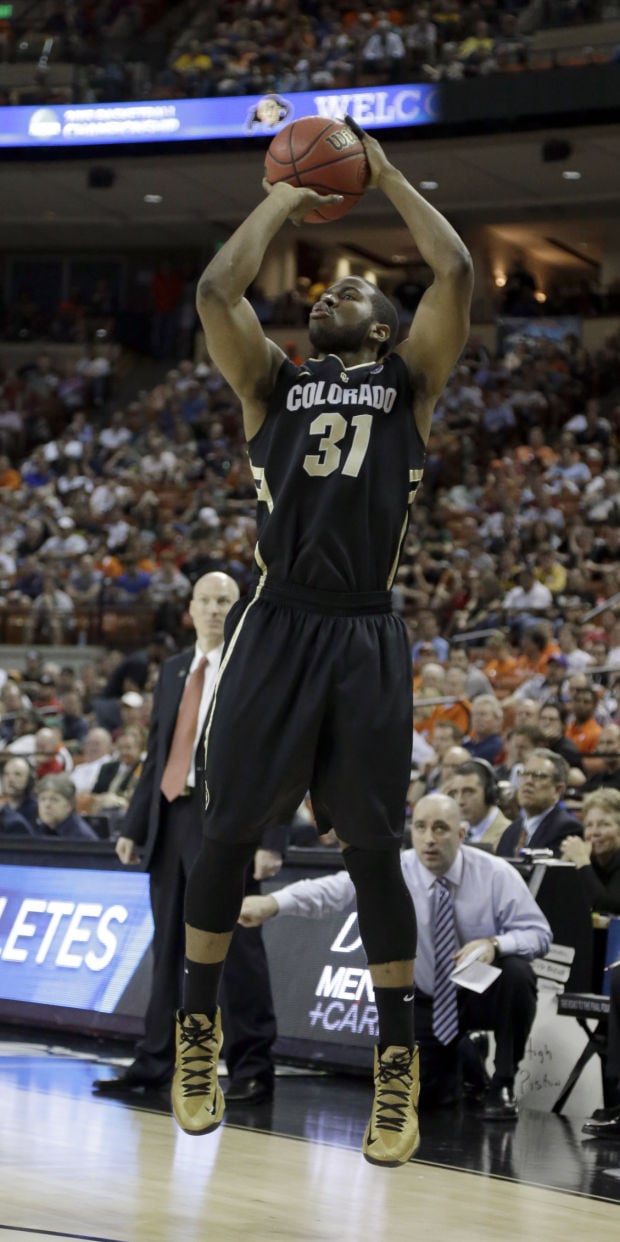 Jeremy ended up being one of the only reliable bench options at the end of the season.
I can't help but find Jeremy to be an inspiring person.
He never gave into the temptations of the easy way out, and continually looked to make the most out of his situation. Despite skills diminished by pain, he persevered, focusing on his studies while still striving to squeeze whatever game he could out of his often unwilling body. He makes most other college students, players or otherwise, look awful in comparison.
Thank you, Jeremy
!
Despite never being healthy, you ran out and filled your role. Good luck to you, I hope you find a great situation to finish off your collegiate career.
--
Best remembered for -
The burly 6-5, 220 body that seemed more at home in Folsom, then in the CEC. It earned him the nickname "Jerry Football," and I bet more than once CU's failing football coaches looked forlornly at Jeremy's football-ready frame.
Also, this:
Best aspect of his game -
Solid man-to-man defense, perfect for Tad Boyle's system. He also brought a slick dribble-drive ability that could've wreaked havoc if only his body would've allowed it. On the bench, his veteran presence was sorely needed on the youthful CU roster of 2012-13.
Jeremy was always one of the best defenders on the roster.
Best game as a Buff -
2/21/13 vs Utah
- CU was playing with a shortened bench, thanks to the
Bachynski incident
, and the team needed someone, anyone to step up from the normally quiet bench mob. 'Jerry Football' answered the call to the tune of 9/3 with two steals and a block over 17 minutes. It was the start of a brilliant run of play for Adams, which ultimately closed out his CU career.